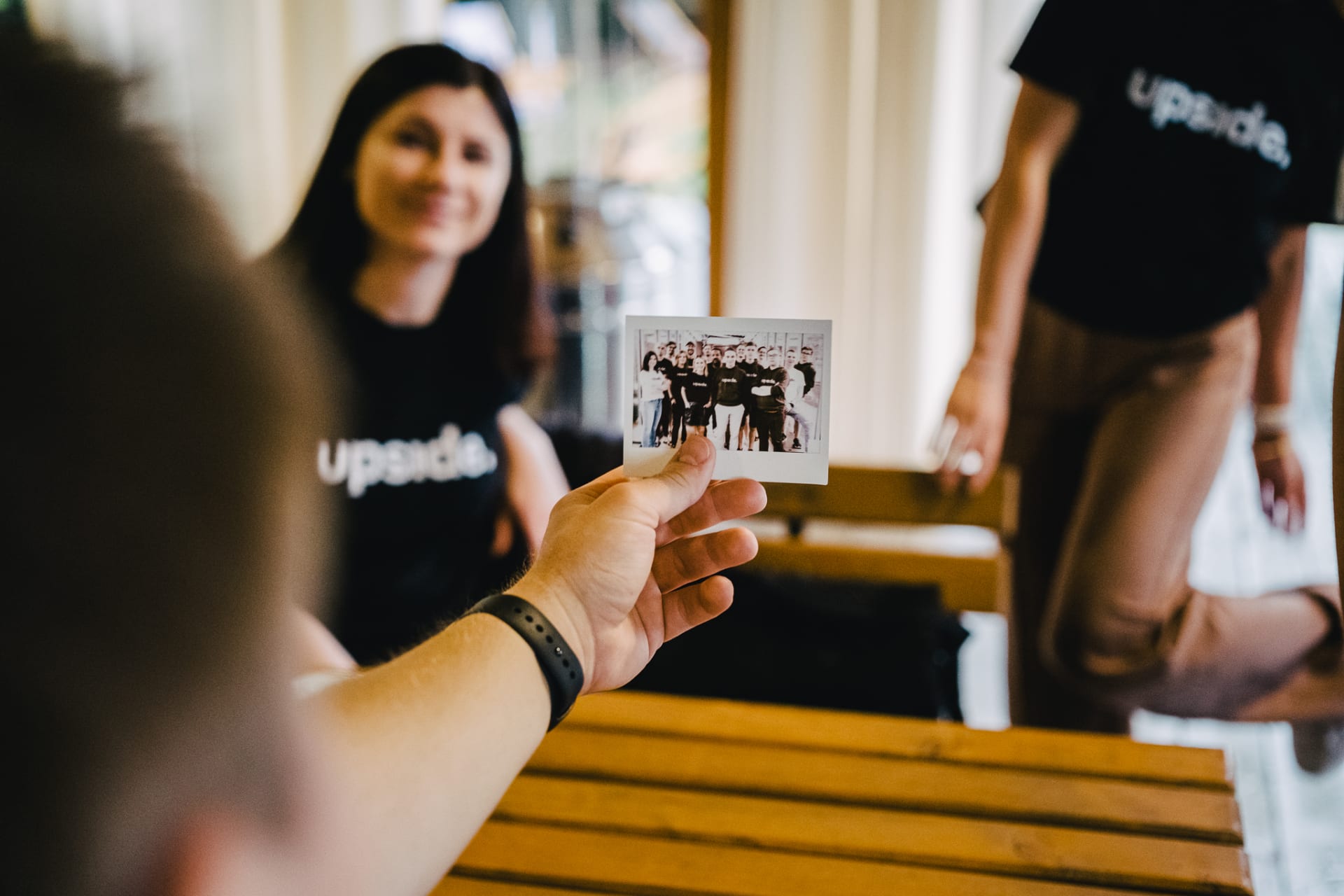 Fall Internship 2023
Kraków

,

Poland

PLN 4,300 - PLN 7,000 per month

Entry Level
Job description
Great to meet you! We are Upside — a team crazy about delivering high quality and ambitious software projects for companies such as University of Toronto, Framebridge, Artemest and Mineski Global. Next to our Client-facing work, we also develop one of the the biggest open-source e-commerce framework Spree Commerce (currently at over 12 000 stars on Github). We run Upside focusing on knowledge, autonomy and great collaboration - with our Clients and internally.


#TeamUpside is currently over 20 people strong (Fullstack/Backend/Frontend Software Developers, QAs, UX/UI Designers) and we're searching for new teammates to join us! The Fall Internship 2023 is the excellent opportunity to gather relevant commercial experience and learn from an experienced team. So if you are looking for an internship that will accelerate your career in software development, you've come to the right place.

Timing: 13th November 2023 - 12th February 2024*
Application deadline: 5th October 2023
Location: Upside's office in Kraków (Krupnicza 5/6)

Engagement: 24-40h/week (⅗ - Full Time)

* We can be flexible to adjust the schedule to your needs.
Salary ranges (on Civil Law Contract):
→ If you have a passion for programming but lack a solid foundation in software engineering, your starting salary will be 4300 PLN gross.
→ If you are a student between 1st and 3rd year of Computer Science (or a similar field) and have experience developing non-commercial projects in a team, you can expect to earn between 4800 - 6200 PLN gross.
→ If you have a background in Computer Science (or a similar field) and at least 6 months of commercial experience, your starting salary will be 7000 PLN gross.
Job requirements
Below, we have outlined our fundamental requirements for the role:

→ Ability to learn quickly and the eagerness to develop new skills
→ Knowledge of at least one programming language
→ You are fluent in English (at least B2, preferable C1 and above) and Polish (C2 or native).

→ Basic knowledge of how web applications work
→ Familiarity with version control systems
→ Basic knowledge of algorithms and data structures
→ Familiarity with relational databases
If you are familiar with at least one of Upside's leading technologies – Ruby, Rails, Python, Django, Vue.js, JavaScript – it would certainly be an asset!

To make the Internship enjoyable, we provide you with: 
→ Mentoring program, what means a strong culture of guidance, sharing knowledge, and providing support across the entire company
→ Learning budget of 1000 PLN during the Internship for you to invest in courses, books, workshops or trainings
→ 7 additional paid days off during the Internship

→ Separate budget for taking an active part in conferences as well as public speaking mentoring
→ MacBook and additional hardware of your choice

→ Multisport card

→ Access to cutting-edge technology and the ability to play around with the latest pieces of technology, like Oculus Quest 2
→ Healthy (and not) snacks with a great selection of coffee in the office


Do you need more information about our Internship? Read more here to check the timeline or contact us: careers@upsidelab.io


Paid 20 days off per year

Healthcare package and Multisport card


Hardware and software of your choice

Strong culture of guidance and sharing knowledge