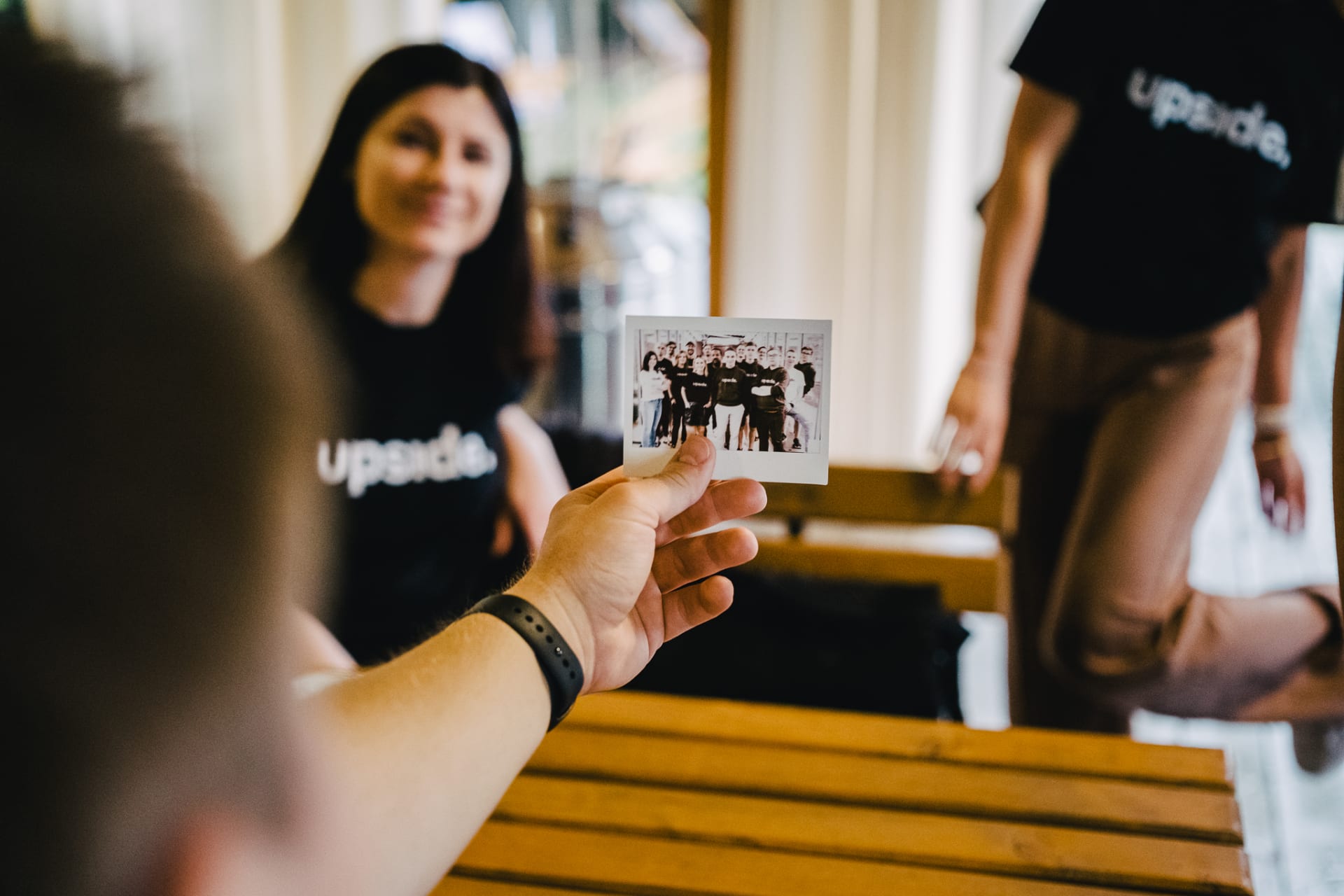 Marketing Manager
Kraków

,

Poland

PLN 12,000 - PLN 15,000 per month

Senior
Job description
Great to meet you! We are Upside — a team crazy about delivering high quality and ambitious software projects for companies such as University of Toronto, Framebridge, Artemest and Mineski Global. Next to our Client-facing work, we also develop one of the the biggest open-source e-commerce framework Spree Commerce (currently at over 12 000 stars on Github). We run Upside focusing on knowledge, autonomy and great collaboration - with our Clients and internally.
We are seeking a talented Marketing Manager to join our team. In this role, you will be responsible for creating and executing successful marketing strategies across several domains. You will be working closely with various teams to develop marketing campaigns that align with our business objectives. As a Marketing Manager, you will be responsible for developing creative content that showcases our unique selling proposition and engages our audience.
This role is for you if:
→ You are looking for a place where you'll grow, develop and face unique challenges.
→ You are seeking a place to fully utilize your marketing skills in various domains.
→ You are truly passionate about digital marketing, experimenting, implementing innovative marketing strategies.
→ You have the talent to transform promising ideas into engaging content.
→ You can motivate teams to support marketing initiatives within the organization.


This role is not for you if:
→ You are seeking a role that is fully structured. At Upside, you will receive support, but you will also have freedom to explore innovative strategies and activities.
→ You prefer hierarchy and have a need for a clear "chain-of-command". At Upside, you'll have space to independently drive the marketing initiatives.

Salary:

12 000 - 15 000 PLN net + VAT

Including additional days off
Location:
Kraków / Hybrid

Job requirements
Experience in B2B technology/IT company (service providers, software agencies, SaaS).
Solid experience in content planning, creation and distribution.
Fluency in English, knowledge of Polish is optional but appreciated.
Deep insights in software development and technology trends.
Ability to work with team, clients and partners on leveraging their knowledge and insights in Upside's marketing efforts. 
As a Marketing Manager in Upside:
You'll be responsible for company's marketing initiatives and making sure we are visible on international scene.
You'll work side-by-side our skilled team of designers and strategists to plan and supervise copy, graphics and pages creation.
You'll have a true impact on the development of the company.
You will get the most out of your work if you:
Are a self-driven expert who likes freedom and a healthy amount of support.
Have a great planning skills that are allowing you to work independently.
Enjoy taking part in copy/content creation processes.
You like to measure the outcomes of your work.
or
Apply with Indeed
unavailable

Paid 20 days off per year

Healthcare package and Multisport card


Hardware and software of your choice

Strong culture of guidance and sharing knowledge